Kristana's highly acclaimed book on Simone de Beauvoir was published in 2001.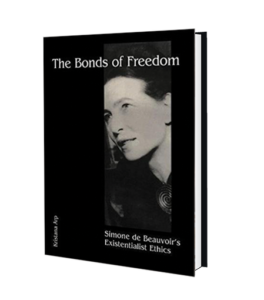 The Bonds of Freedom: Simone de Beauvoir's Existentialist Ethics
Open Court, 2001
ISBN 0812694430
Winner: Long Island University Trustees Award for Scholarly Achievement
This complete analysis of Beauvoir's distinctive and innovative approach to existentialism shows her true importance as a philosopher. Arp places Beauvoir's ethics within the larger context of her other writings and political views, providing the first balanced portrait of Beauvoir's intellectual legacy.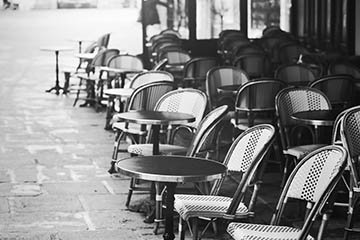 "Kristana Arp shows conclusively how Beauvoir's own existentialist ethics is built upon but is not subservient to Sartre's basic ontology. The Bonds of Freedom is clear, easy to read, and refreshingly free of jargon."
—Hazel E. Barnes, author of The Story I Tell Myself
"Written in a refreshingly direct and accessible style, Kristana Arp's The Bonds of Freedom is an indispensable guide to Beauvoir's ethics. I can't imagine reading The Ethics of Ambiguity without it."
—Margaret A. Simons, author of Beauvoir and the Second Sex
"Arp's contribution to the rapidly-growing literature on Beauvoir as a philosopher is a highly informed and sophisticated analysis centered around The Ethics of Ambiguity, and also examining Beauvoir's plays and essays that have received little attention from philosophers. Arp frankly recognizes some of the deep problems with Beauvoir's existential ethics, and provides strong arguments in support of it to the extent . . . to which she thinks it possible to do so. Her discussion of Beauvoir's central view that my own freedom is in an important sense dependent on the freedom of others is the most thorough and probing that I have read."
—William McBride, author of  Sartre's Political Theory